Web Ring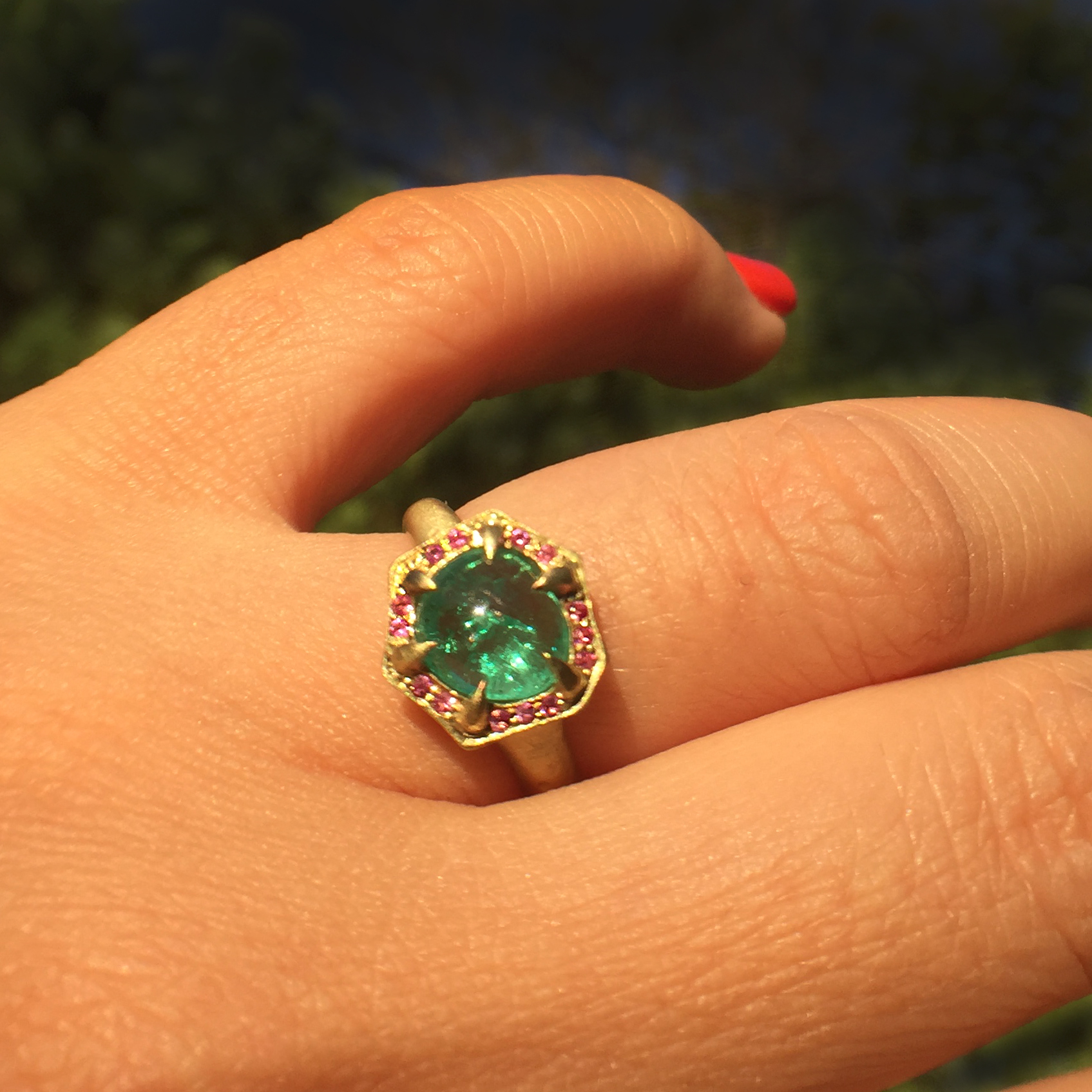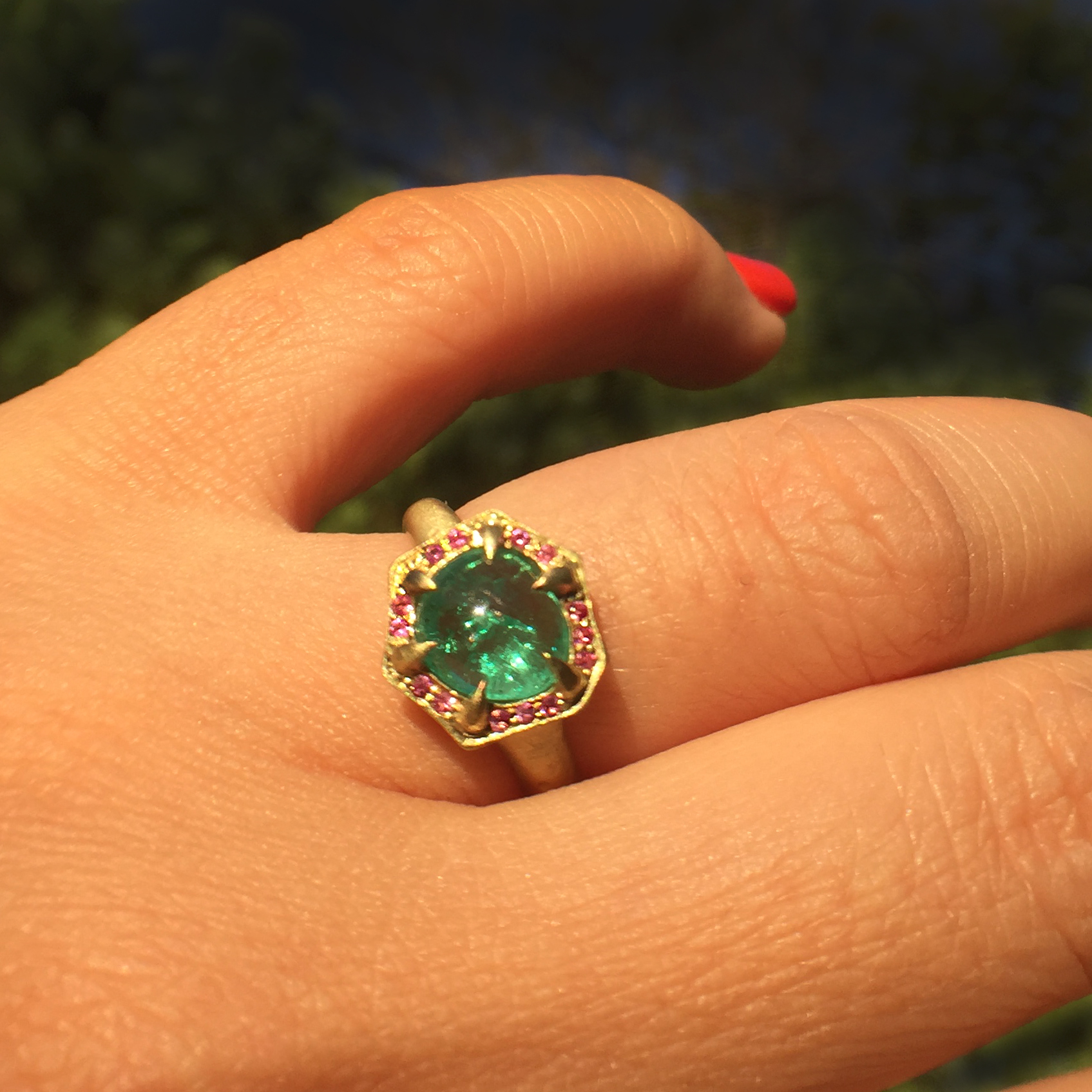 Web Ring
A one-of-a-kind ring featuring an ethically sourced Muzo emerald with pink sapphires in 18K gold.
This item will be available to ship by 12/10/18.
PRODUCT NOTES
tumbled emerald weighs 1.60 cts

0.07 ct pink sapphires

matte "old treasure" finish

Size 6

Sizing options available - contact us for a sizing quote
MUZO takes pride in producing socially responsible emeralds in the Boyacà region of Colombia. Muzo employs members of the local community to mine and cut gemstones and distributes the gems to jewelry manufacturers across the world. The modernization of mining practices has improved living and working conditions for the workers. Muzo's corporate social responsibility extends beyond the perimeter of the mines; retired miners, women, children and disabled people benefit from access to a community canteen and free health clinics established by Muzo. Aggressive mining with dynamite is prohibited and reforestation, hydroseeding and erosion control programs protect the local environment. These practices ensure that Muzo emeralds are mined and produced under the highest ethical standards.